Very high quality german helmet liner repro, manufactured same as all originals.
outband aluminium.
This liner can be found on the German helmet M16, M18, M35 & M40.

liner band marked : (shell size) n.A./(leather size) D.R.P. SCHUBERT-WERK K-G BRAUNSCHWEIG 1938

How to choose the right size liner?
if your German helmet marking its visible size : Q64, SE62, ET66 ... (the number represents the size of the shell) find in the table the two sizes liner possible.
If the marking is no longer visible, simply measure around shell, inside with a tape measure or a string, taking care to follow a line that passes through the three holes in the liner. You will have the size of the hull. In practice, measuring 0.5 cm more often. 64.5 cm measured for shell 64.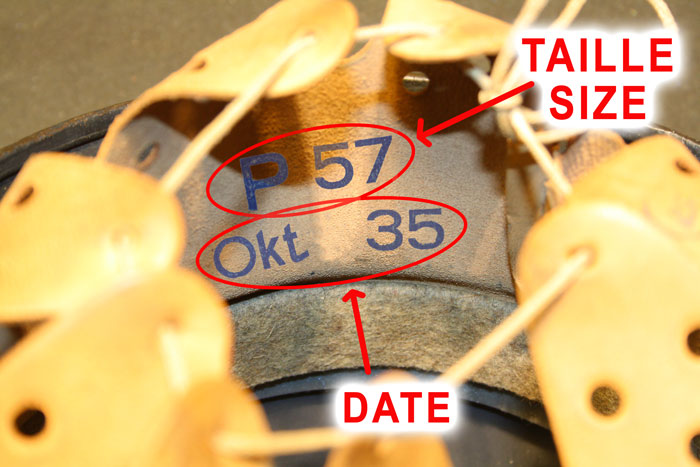 If you choose the option "interior markings" for your liner, it becomes a personalized item and it no longer benefits from the right of exchange or the right to return 14 days.